Posted on 4th of August, 2022. By Andrew Milner
An emerging thread in the 'Let's build peace here and now' conversations with local peacebuilders is the transient nature of peace, the understanding that 'peace, not conflict, is episodic.' In order to unpack this further, we spoke to Serbian peacebuilders Jelena Memet, Anita Pantelić and Galina Maksimović who talked about the ways in which 'war' continues in Serbia highlighting the economic dimensions of conflict.
Equally, they drew attention to the protracted and complex nature of peace-building efforts years after the war has ended. There is a long history of young women in Serbia resisting war as well as their efforts to create spaces for dialogue and build solidarity to this day. They share the essential elements, the connection, and sisterhood, from their experience of building and sustaining peace.
The transcript of the session is available here. We are also sharing the key points and learning shared by Jelena, Anita and Galina through three blog posts. This is the second of them.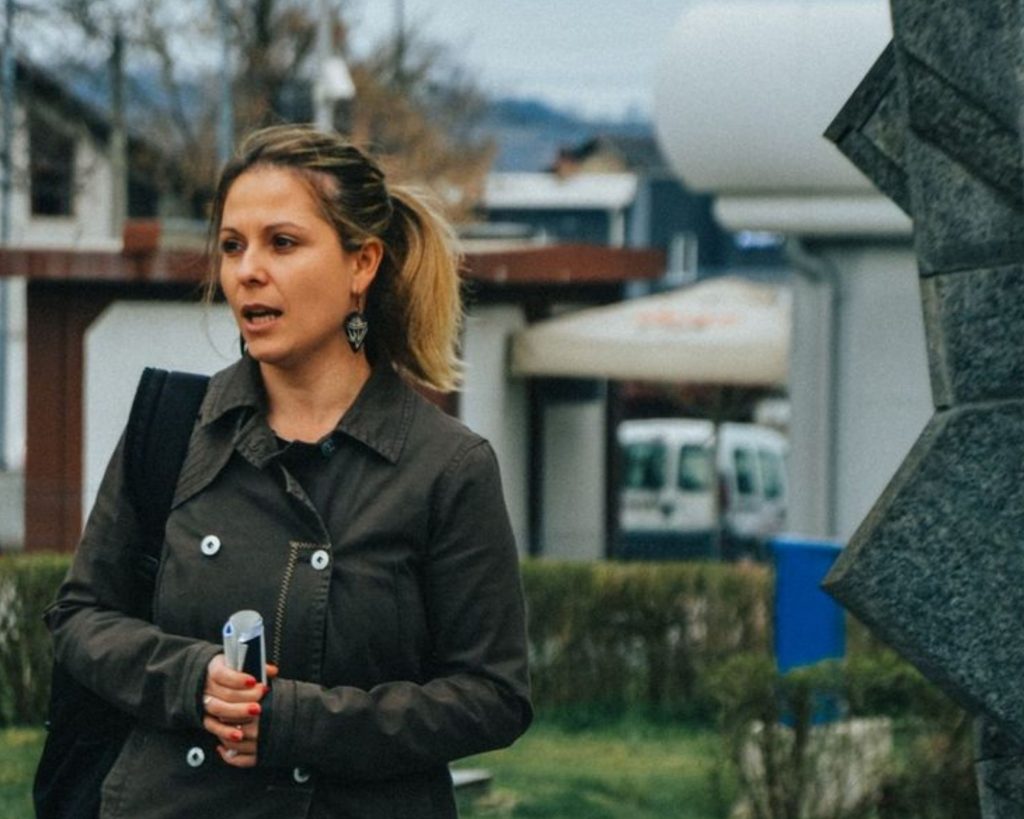 Since the middle ages, the Balkans has been caught between east and west, explains Anita Pantelić of the Alternative Centre for Girls (Kruševac). 'Should we adapt to western values and the system of political and economical organisation, or should we adopt eastern models?' This dilemma persists.
Our societies have never completed the modernisation process, either politically or economically and it is still the source of constant dispute, as well as the cause of lack of democracy, the polarisation of society, and lack of substantial public dialogue on painful issues of the past and of the present.' Among other things this means that women's peace activism is 'a matter of political positioning, which is often very risky, because it involves advocating for a universal right to peace – not just my peace, and peace in my country, but peace for all. The role of peace activists understood in this way is often in conflict with regime policies which look very restrictively at the concept of human rights, as well as the right to peace.'
She tells two stories to illustrate her views: 'When the bombing of Kosovo began, women in our city started a wave of anti-war demonstrations, demanding the end of the war and the return of their husbands and fathers and sons. After some time, these demonstrations took on a wider dimension and became a demonstration to change the Milošević regime and to campaign for democracy. It was a very risky thing to do, because the regime was an authoritarian one and those who opposed it were branded, traitors. But these brave women went on protesting.' When the war ended, an initiative was begun to rename the square where they took place the Square of Brave Women, 'to show that there is a space for this kind of memory in the city, and that anti-war demonstrations are also important to local history and the politics of remembering. But, this initiative fell on deaf ears.'
The second concerns the suppression of historical memory. 'With the disintegration of Yugoslavia, an independent Serbian identity was affirmed and its supporters have invested very little in a culture of remembrance of Yugoslavia,' explains Anita. 'A couple of years ago, me and my colleagues, quite by chance, came across a monument dedicated to two young partisans who were killed…during the war, but since their story does not fit into desired social and patriarchal models, their biographies have been suppressed. So, we made an information board about them and  placed it in a prominent local spot so that there is some monument to them. That was our personal attempt to intervene in local historical memory because we really believe that this part of the emancipatory process which was started with the partisans and is very important even today.'
'We also continue the anti-war tradition of women in this area, protesting in the streets against wars, and showing solidarity and concern for peace as a universal human right, regardless of nation, gender, skin colour or any other consideration.'
Andrew Milner is a freelance writer, researcher, and editor specializing in the areas of philanthropy and civil society. He is a consultant to Philanthropy for Social Justice and Peace. He is also a regular contributor to and Features editor of Alliance magazine.